Out of State Move to Texas with Patricks Moving
Planning a move to the great state of Texas? Look no further than Patrick's Moving! With our extensive experience in long-distance relocations and our commitment to excellent service, we are your trusted partner for a seamless and stress-free move to Texas.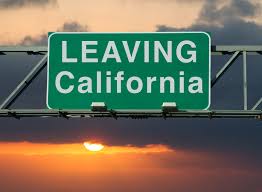 Why Choose Patrick's Moving for Your Out-of-State Move to Texas?
Expert Long-Distance Movers
At Patrick's Moving, we specialize in long-distance moves, including relocations to Texas. Our skilled team has successfully helped numerous individuals, families, and businesses make the transition to their new homes or offices across state lines. We understand the unique challenges and logistics involved in long-distance moves, and we have the expertise to handle them efficiently.
Long Distance Moving Solutions
At Patrick's Moving, we understand that every move is unique. That's why we offer customized moving solutions tailored to your specific needs. Whether you're moving to Houston, Austin, Dallas, or any other city in Texas, we have you covered. Our comprehensive services include packing assistance, secure transportation, storage options, and more. We will work closely with you to create a personalized moving plan that fits your timeline and budget.
Transparent Pricing & Value
We understand that moving can be costly, especially when it involves long distances. That's why we strive to offer competitive pricing without compromising on the quality of our service. Our transparent pricing ensures that you have a clear understanding of the costs involved, with no hidden fees or surprises. At Patrick's Moving, we believe in providing value for your investment and making your out-of-state move to Texas as cost-effective as possible.
Affordable Long Distance Movers to Texas
Ready to make the Lone Star State your new home? Contact Patrick's Moving today for a free quote and personalized consultation. Our friendly and knowledgeable team is here to answer your questions, provide guidance, and assist you throughout the moving process. Trust us to handle your move to Texas with professionalism, efficiency, and care, making your out-of-state transition a seamless and enjoyable experience.
Don't let the distance hold you back! Let Patrick's Moving take you to the heart of Texas. Contact us now to start planning your out-of-state move to the Lone Star State!
Opening Hours:
Mon - Fri: 8:00 am - 6:00 pm
Sat: 9:00 am - 5:00 pm Sun: 9:00 am - 5:00 pm
Phone & Toll-free:
(909) 825-9101
(800) 7-Move-It
Address:
11412 San Timoteo Canyon Rd
Redlands, California 92373